For over a year we have expanded our business to include specialist animal transport in the country as well as the European Union.
Our main direction is the transport of piglets from Denmark to Poland but not only.
We provide timely, secure and professional delivery of transport orders.
We make every effort to ensure that our services are provided at the highest level.
We are aware of the importance of the quality and safety of the animals entrusted to us, because we are the breeders and we know what to pay special attention to when transporting.
OUR TRUCKS
The vehicles of our company are fully modern. The equipment is under the care of proven and trusted mechanics who have been cooperating with us since the establishment of the company. Regular monthly reviews allow us to eliminate even the smallest mistakes
The kits are suitable for long-distance transport and comply with applicable European Community regulations and are equipped with GPS systems that allow you to determine your position at any given time.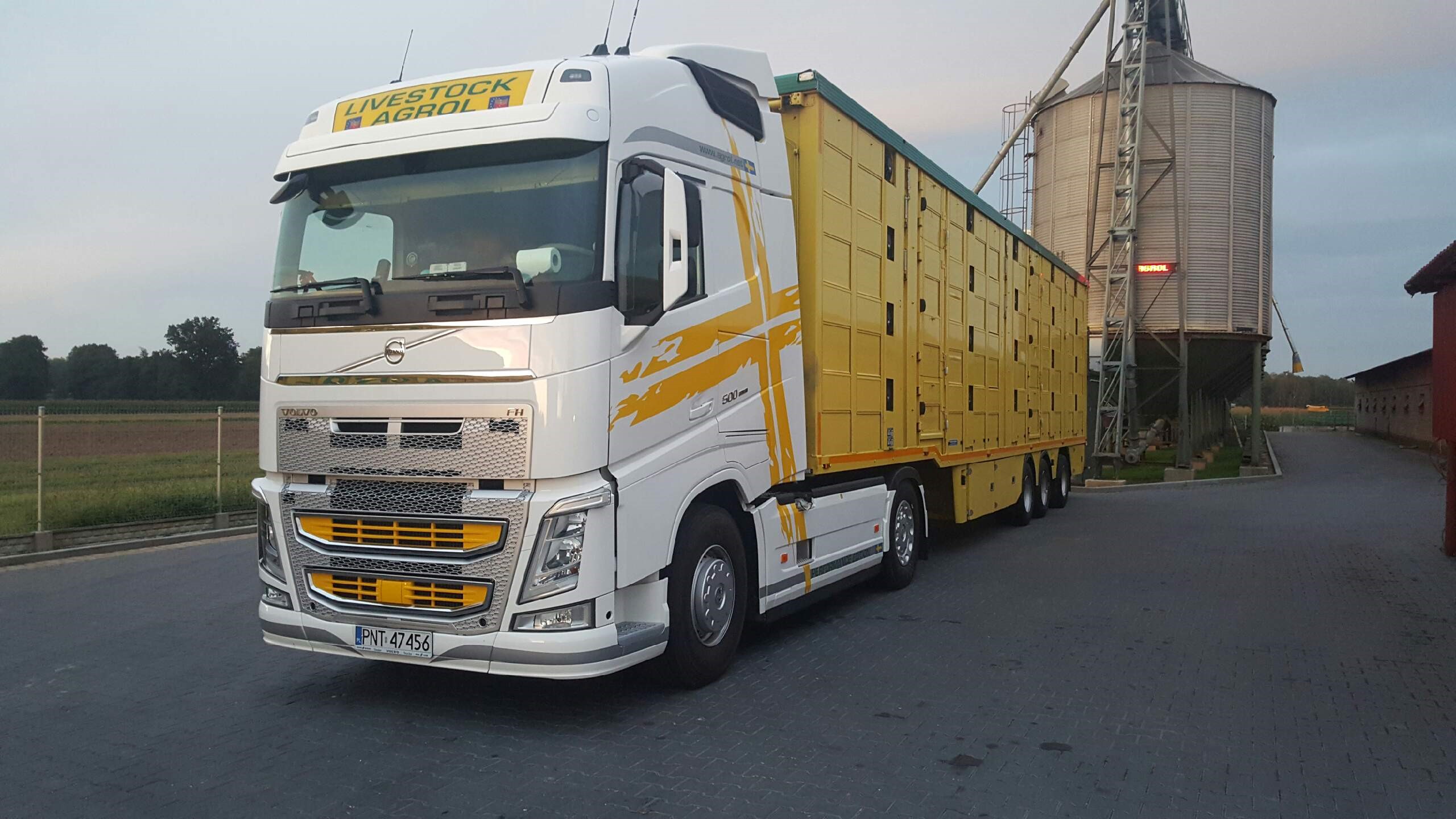 They are also equipped with sensors to monitor the current temperature on the trailer and the driver has a constant view to react to the changing weather conditions outside and inside the trailer. Drinking hot water in constant circulation provides comfort to animals at low temperatures.
Menke and Berdex Pezzaioli Cuppers with surfaces ranging from 116 to 158 m2 allow you to load from 670 to 800 pcs so that our customers can have as many animals as they like.
Today in our offer we also have ISO-Thermic trailers for the transport of sows, but also pigs in 8 kg -12 kg
Thanks to the adjustable temperature inside the semi-trailer we are able to provide the best conditions for transporting such sensitive animals.